Table of Contents
What Is An Affiliate Network?
Affiliate marketing has become a booming industry in recent years, offering individuals and businesses alike the opportunity to earn passive income through online referrals. At the heart of this lucrative ecosystem lies the concept of an affiliate network—a pivotal platform connecting advertisers with publishers who promote their products or services. But what exactly is an affiliate network?
In essence, it serves as a digital middleman, facilitating partnerships between brands seeking customer acquisition and marketers eager to monetize their online presence. Understanding how these networks function is essential for anyone looking to tap into the vast potential of affiliate marketing. So let's delve deeper into the inner workings of an affiliate network and uncover its secrets that propel countless successful ventures forward.
Affiliate Network – The Definition
In simple terms, an affiliate network acts as a bridge between advertisers seeking to promote their products or services and individuals or organizations willing to promote them for a commission. Behind the scenes within the network lies a complex web of partnerships that connects brands with publishers and influencers.
"An affiliate network is a group of associated (or affiliated) companies that sometimes offer compatible or complementary products and will often pass leads to each other. At times, affiliated companies may not operate in the same industry. They may offer cross-promotional deals, encouraging clients who have utilized their services to look into the services offered by an affiliate. A company looking to acquire new customers will pay members of its affiliate network for the sales leads that they provide." ~ Investopedia
How Affiliate Networks Work?
Affiliate marketing has revolutionized the way businesses promote their products and services online, allowing for a more cost-effective and targeted approach. At the center of this digital marketing strategy lies the affiliate network, an intricate web connecting advertisers with publishers who are eager to earn commissions by promoting their offers. Through this symbiotic relationship, businesses can reach a wider audience while affiliates gain an opportunity to monetize their online presence.
The following are the three most important keys in affiliate networks – Tracking, Reporting and Commission Payments
Tracking. In the realm of affiliate networks, tracking plays a crucial role in ensuring fair compensation for both advertisers and publishers. By accurately monitoring clicks, conversions, and other key metrics, tracking systems provide valuable insights into campaign performance and enable seamless transactions.
Cookies play a crucial role in tracking user behavior and attributing sales to affiliates. When a user clicks on an affiliate link or banner, a unique cookie is dropped onto their browser. This cookie contains information such as the affiliate's ID and the time of click. These cookies are then stored on the user's device for a certain period of time, commonly referred to as the cookie lifespan.
The beauty of this system lies in its ability to track conversions even if the user doesn't make an immediate purchase. Let's say that after clicking on an affiliate link, a user navigates away from the site but returns later to complete their purchase – perhaps weeks or even months down the line. Thanks to these persistent cookies, when that purchase is made, it can still be attributed to the respective affiliate who initially drove them there.
It's worth noting that different affiliate networks may have varying cookie lifespans. Some may set them for just 24 hours while others could range up to several years. Additionally, changes in browsers' privacy settings and anti-tracking measures can impact how accurately cookies function within an affiliate network ecosystem. Awareness and adaptation to these changes are essential for both affiliates and advertisers alike if they wish to effectively leverage this powerful tracking technology.
Overall, cookies tracking in an affiliate network serves as a critical mechanism for accurately measuring performance and properly rewarding affiliates who drive valuable traffic or generate sales.
Reporting. Reporting is a crucial component that helps both advertisers and affiliates track the success of their campaigns. The way reporting works in an affiliate network can vary depending on the platform being used, but there are some common practices that provide valuable insights.
Typically, an affiliate network will have a dashboard where advertisers can view various metrics such as impressions, clicks, conversions, and revenue generated by their campaigns. This data is essential for advertisers to monitor the performance of their offers and make informed decisions about optimization strategies. On the other hand, affiliates can also access reports that allow them to analyze which campaigns are bringing in the highest commissions and which ones may require adjustments.
Additionally, reporting in an affiliate network often includes detailed information about traffic sources. This feature allows advertisers to identify which channels are driving quality traffic and optimize their targeting accordingly. Affiliates can also benefit from this data by identifying their most successful traffic sources and focusing their efforts on those channels.
Reporting in an affiliate network plays a crucial role by providing key insights into campaign performance for both advertisers and affiliates. These reports offer detailed information about various metrics like clicks, conversions, revenue generated, as well as insights into traffic sources. By analyzing this data carefully, marketers can optimize their strategies for better results within the competitive landscape of affiliate marketing.
Commission Payments. Commission payments play a crucial role in motivating affiliates to promote products and generate sales. Affiliate networks act as an intermediary between advertisers and affiliates, ensuring seamless tracking of conversions and timely payment disbursements. These networks have witnessed significant changes in commission payment structures over the years, with newer models offering enhanced flexibility and opportunities for both advertisers and affiliates.
Traditionally, affiliate marketers received commissions based on a percentage of the total sale value referred by them. However, this model has evolved to include other forms of compensation such as cost per action (CPA) or cost per lead (CPL). This shift allows advertisers to define specific actions they want users to take before qualifying for a commission payout. For example, instead of solely focusing on generating sales, affiliates may now be rewarded for driving new customer sign-ups or filling out contact forms.
Another interesting development in commission payments is the introduction of tiered structures. Traditionally associated with multi-level marketing programs, tiered commissions incentivize higher-performing affiliates by offering increased payouts based on their performance levels. This model not only encourages existing top performers to further optimize their efforts but also motivates other affiliates to strive for better results.
As technology continues to advance, we can expect even more innovative ways of structuring commission payments within affiliate networks. For instance, some networks are experimenting with dynamic commissions based on factors like product popularity or conversion rates from different traffic sources.
How An Affiliate Network Benefits Advertisers
Affiliate networks have revolutionized the way advertisers promote their products or services online. One of the primary benefits for advertisers in utilizing an affiliate network is the potential for increased reach and exposure. By partnering with a network, advertisers can tap into a vast pool of publishers who have established audiences and are ready to promote their brand.
Another significant advantage of using an affiliate network is the ability to track and measure results effectively. Advertisers can gain insight into which publishers are generating the most leads or sales, allowing them to optimize their advertising strategy accordingly. The sophisticated tracking technology provided by affiliate networks ensures transparency and enables advertisers to make data-driven decisions.
Additionally, affiliate networks provide a level of convenience for advertisers as they eliminate much of the administrative burden associated with managing individual partnerships with publishers. A centralized platform allows advertisers to manage multiple campaigns efficiently, streamline communication with publishers, and monitor performance all in one place.
Overall, by leveraging the power of affiliate networks, advertisers can unlock new audiences, track campaign success accurately, and simplify partnership management processes – making it a valuable tool in any advertiser's marketing arsenal.
How An Affiliate Network Benefits Publishers
Affiliate networks are a game-changer for publishers, offering numerous benefits that help them maximize their revenue potential. First and foremost, joining an affiliate network provides publishers with access to a vast pool of advertisers and brands. This enables them to promote products and services that align with their target audience, increasing the likelihood of higher conversions and commissions.
Moreover, affiliate networks simplify the process of managing multiple partnerships. Publishers can easily track performance metrics, analyze data, and generate reports through a centralized platform or dashboard. By streamlining these tasks, affiliate networks allow publishers to focus on creating valuable content rather than getting bogged down by administrative work.
Additionally, affiliate networks often offer various tools and resources such as creatives, promotional materials, and real-time tracking systems. These resources empower publishers to optimize their marketing efforts more effectively, helping them enhance their website's user experience while boosting credibility in the eyes of their visitors.
Affiliatе nеtwоrks provide аn exceptional opportunity for рubliѕhers tо mоnеtizе thеir wеbsitеѕ оr blogs еffесtivеly.
Examples Of Popular Affiliate Networks
Amazon Associates
The Amazon Associate Affiliate Network is one of the most renowned and widely used affiliate networks in the world. It provides a platform for website owners, bloggers, and influencers to earn commissions by promoting Amazon products on their platforms. With its vast range of products and trusted reputation, joining the Amazon Associate program can be immensely beneficial.
What sets the Amazon Associate Affiliate Network apart from other affiliate programs is its comprehensiveness and ease of use. Affiliates have access to millions of products across various categories, ensuring that they can find relevant items to promote no matter their niche or audience. Moreover, the signup process is straightforward, making it easy for anyone with an online presence to become an affiliate.
One aspect that makes the Amazon Associate network particularly appealing is the commission structure. While rates may vary depending on product category and sales volume, affiliates can earn commissions up to 10% per sale. This generous commission rate combined with excellent conversion rates on the Amazon platform creates significant earning potential for affiliates.
By leveraging the power of this established e-commerce giant through their affiliate network, content creators can tap into a vast customer base while benefiting from reliable tracking tools and analytics provided by Amazon. Whether you are a beginner looking to monetize your blog or an experienced marketer seeking additional revenue streams, signing up as an affiliate with Amazon Associates offers endless possibilities within reach of your fingertips.
Commission Junction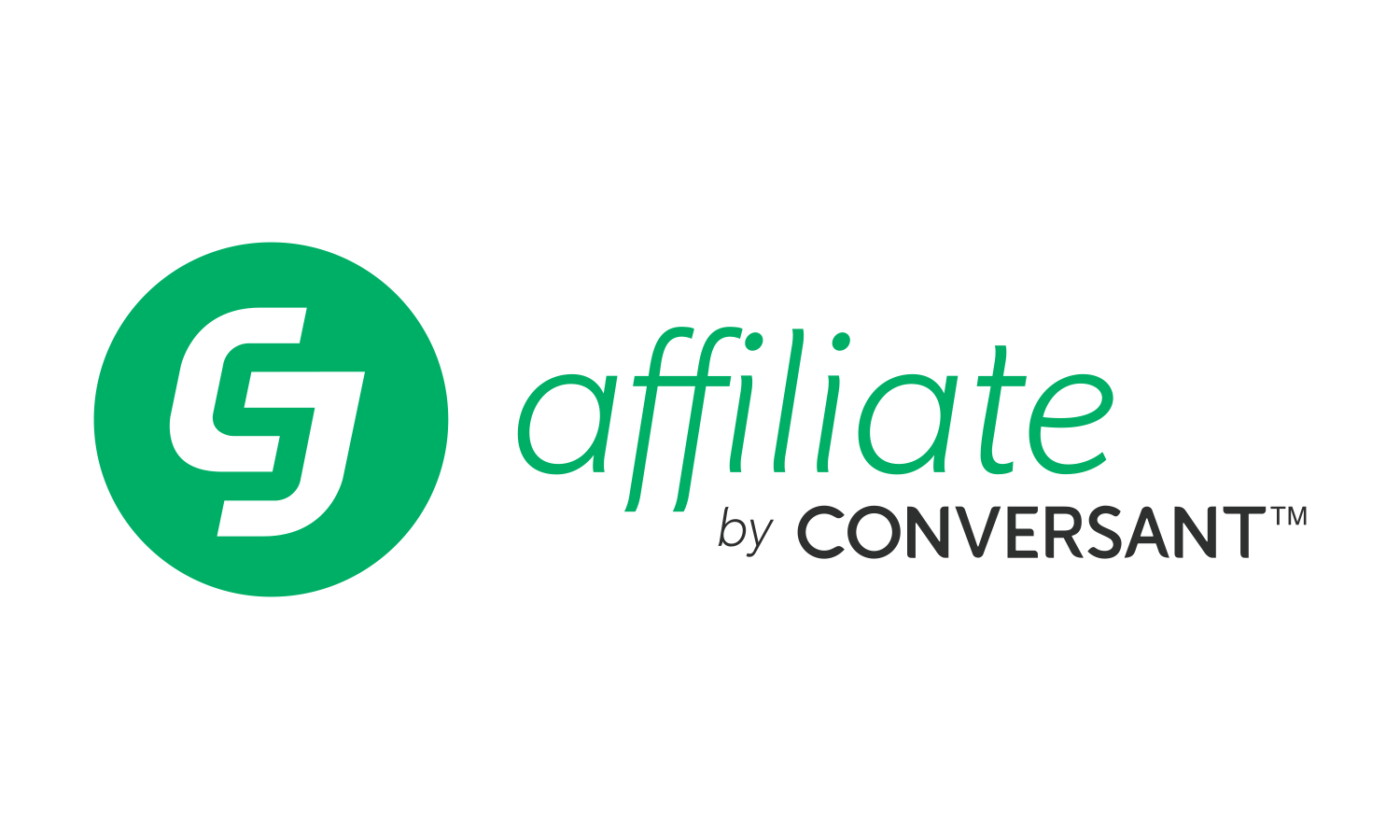 Commission Junction, also known as CJ Affiliate by Conversant, is a highly renowned affiliate marketing network that connects advertisers with publishers. With its vast array of advertising programs and partnerships, Commission Junction has established itself as a leader in the industry. What sets it apart from other affiliate networks is its ability to bring together millions of digital products and services under one umbrella, offering publishers an extensive pool of options to choose from.
One unique aspect of Commission Junction is its robust tracking technology. It employs advanced algorithms and real-time reporting tools that allow publishers to analyze their performance metrics instantly. This level of transparency not only helps them optimize their strategies but also enhances the communication between advertisers and publishers within the platform.
Moreover, Commission Junction is popular for its reliable payments system. The network ensures timely and accurate payouts for commissions earned by publishers, ensuring trustworthiness and satisfaction among affiliates. Alongside this financial security comes CJ Performer Widget, an exclusive feature offered by Commission Junction that enables publishers to display their earnings on their websites in real-time. This creates a sense of motivation for affiliates while adding credibility to their efforts.
In summary, Commission Junction offers a comprehensive platform that facilitates seamless connections between advertisers and publishers globally. Its cutting-edge tracking technology empowers both sides with valuable insights into campaign performance, fostering collaboration towards better results. Additionally, the network's dedication to timely payments adds another layer of reliability in an industry where trust can make all the difference.
Clickbank Affiliate Network
Clickbank Affiliate Network is an online platform that connects product owners with affiliate marketers. It serves as a middleman, allowing content creators and influencers to promote products and earn a commission for any sales or leads generated through their efforts. With over 6 million digital products available across various niches, Clickbank offers affiliates a wide range of options to choose from.
One unique aspect of the Clickbank Affiliate Network is its ease of use. Signing up as an affiliate is straightforward, and once approved, marketers gain access to an extensive marketplace full of potential revenue streams. The platform's robust tracking system ensures that affiliates receive credit for every sale they drive, instilling trust in the network's reliability.
What sets Clickbank apart from other affiliate networks is its focus on digital products. By exclusively offering information-based goods like e-books, online courses, software downloads, and subscription services instead of physical items, it caters to consumers seeking immediate access and convenience. Moreover, high percentage commission rates make it appealing for content creators who want to monetize their blogs or websites effectively.
In conclusion, the Clickbank Affiliate Network provides a lucrative opportunity for both product owners and promoters. Its user-friendly interface combined with a vast selection of digital products attracts numerous individuals looking to capitalize on the power of affiliate marketing. As this industry continues to grow rapidly worldwide, being part of an established platform such as Clickbank can significantly enhance your chances of success in the online marketing arena.
How Do I Choose An Affiliate Network?
When it comes to choosing an affiliate network, there are a few key factors to consider. First and foremost, reputation should be at the top of your list. Look for networks that have a proven track record of success and positive reviews from other affiliates. This will help ensure that the network is reputable and trustworthy.
Another important factor to consider is the range of products or services offered by the network. It's crucial to find a network that aligns with your niche or target audience, as this will increase your chances of success. Look for a network that offers a wide variety of products in your niche or has partnerships with brands that are relevant to your audience.
Lastly, be sure to carefully review the commission structure and payment terms offered by the affiliate network. Some networks may offer higher commissions but have strict payout schedules or high minimum payment thresholds. It's essential to find a balance between high commission rates and reasonable payment terms that align with your needs.
I also found out that an affiliate network that offers get analytics in their dashboard will help the affiliate tremendously in terms of effectiveness. One example is Clickbank' Gravity Score.
ClickBank gravity score is a performance metric that measures the sales momentum of offers on the ClickBank affiliate marketplace. It is based on the number of unique affiliates who have made a commission by promoting a product over the past 12 weeks. The higher the gravity score, the more popular and successful the product is. However, gravity score is not an indicator of how many sales a product makes, but how many affiliates sell the product.
Overall, choosing the right affiliate network takes careful consideration. By considering factors such as reputation, product range, and commission structures, you'll be well on your way to finding an affiliate network that can help you achieve your goals successfully.